MAKE TOMORROW BEAUTIFUL
Sheridan's enduring reputation for quality was established over 50 years ago when founder, Claudio Alcorso, made a commitment to produce products that were designed to last, and last beautifully. When you shop with us, you are free to experience and enjoy our products with confidence, knowing they have been designed to the highest possible standards.
From day one we've been obsessed with quality, and now we're obsessed with environmental sustainability too. Alcorso was a passionate environmentalist, and we carefully guard his legacy today.
Our purpose is clear. We have set a number of goals and are seeking to reduce our environmental footprint through ethical sourcing, recyclable packaging initiatives and recycling and diverting textiles from landfill. We envision our products with no plastic and no unnecessary packaging, and we are making positive changes to our raw material and manufacturing process choices. Sustainability is a journey and we are committed to introducing more sustainable ways of working into every part of the business.
Every day, we are asking every part of our organisation to find better, more sustainable ways of working. Our 2025 and 2030 goals are a map to a better tomorrow.
Goondiwindi Circular Cotton Project
Today a cotton farm just outside the rural town of Goondiwindi Queensland is the site of a ground breaking trial to test whether shredded cotton products could offer benefits to cotton soil health, and a scalable solution to textile waste.
OUR RECYCLING PROGRAM
We're empowering our customers to make thoughtful decisions when it comes to recycling pre-loved bed linen and towels. As part of our commitment to setting the industry standard for textile waste reduction, there is now a recycling collection point in all Sheridan Outlet stores.
Our program ensures old sheets and towels — of any brand — are diverted from landfill, sent to partnering facilities to be sorted, shredded, and made into recycled fibres. Most materials collected are cotton, which are suitable for conversion to recycled yarn that can be repurposed into new products. Other donated materials not suitable for conversion to yarn are able to be used in non-woven products in other industries, such as insulation.
Since the program's launch in February 2019, we've collected over 138,489 kg of pre-loved bed linen and towels. We'd like to thank our customers for their outstanding contribution to the program.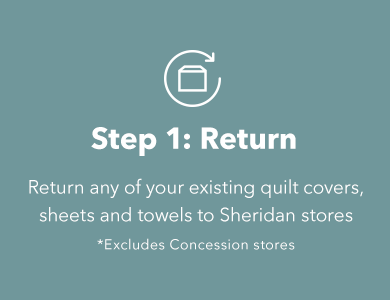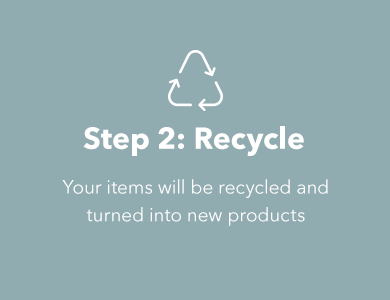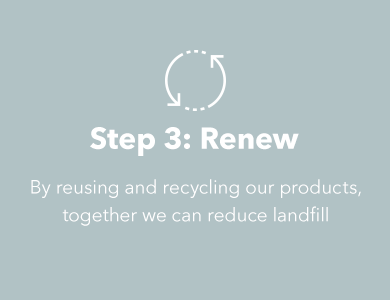 *ARL & SOFT PLASTICS
Our product packaging and reusable shopping bags may contain a conditionally recyclable Australasia Recycling Label (ARL), with instruction to return to store to be recycled through the REDcycle program. Following the collapse of REDcycle, soft plastic collection is no longer available. Industry is working hard to identify pathways to create new schemes. In the meantime, customers are advised to dispose of their soft plastics in the landfill bin. You can also check your local council recycling options here: https://recyclingnearyou.com.au/councils.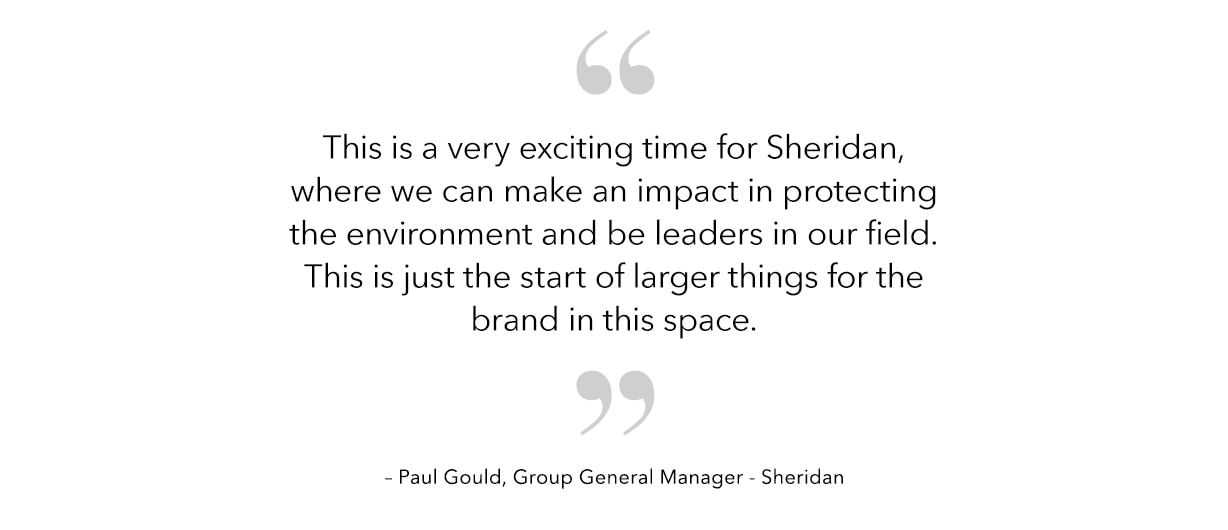 The safety and wellbeing of our community and employees remains our top priority and as a result, we have adapted parts of our business to ensure we can continue to operate whilst keeping our community safe. All our teams have been briefed on COVID-19 safety protocols including safety and cleaning.