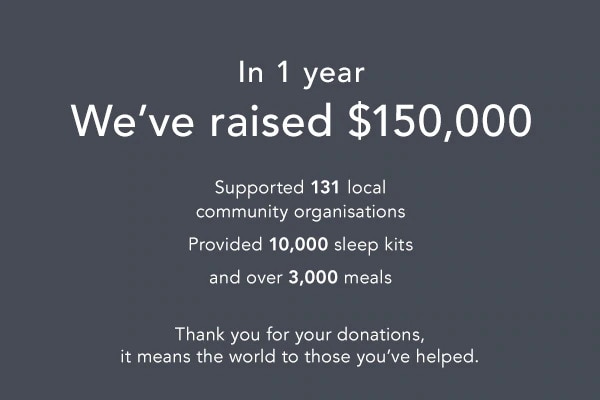 Every night, over 116,000 Australians are without a safe and secure place to sleep.
You can never underestimate the simple benefits of having clean bed linen, a towel, a shower and a bed to sleep in for the night. SleepSafe is a non-profit initiative created by StreetSmart and Sheridan, raising much needed funds to help support people who are experiencing, or at risk of experiencing homelessness.
In partnership with our suppliers, we've produced sleep kits, each containing one towel, a flat and fitted sheet and a single pillowcase.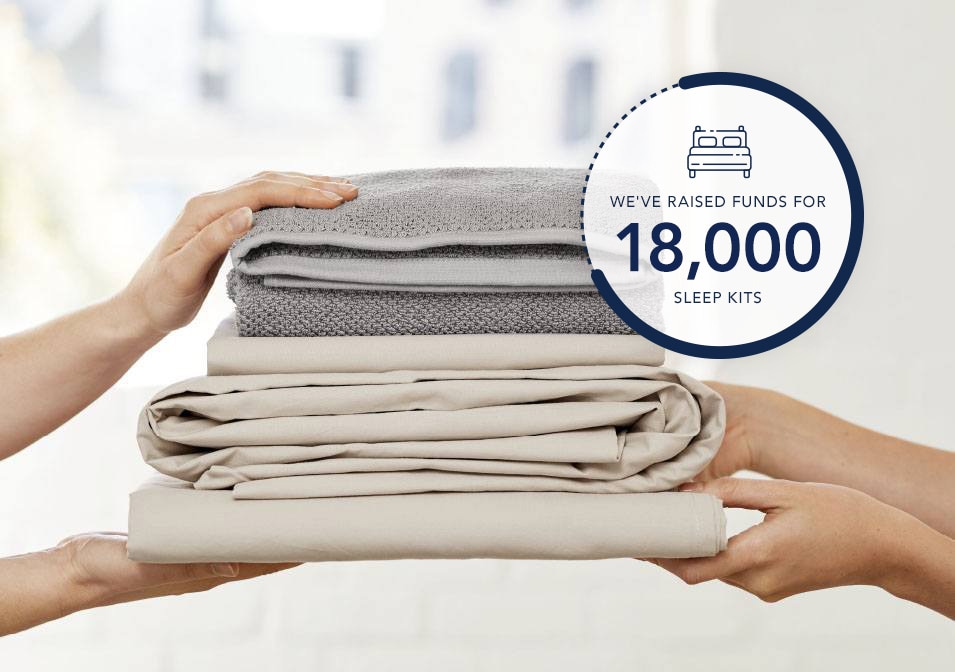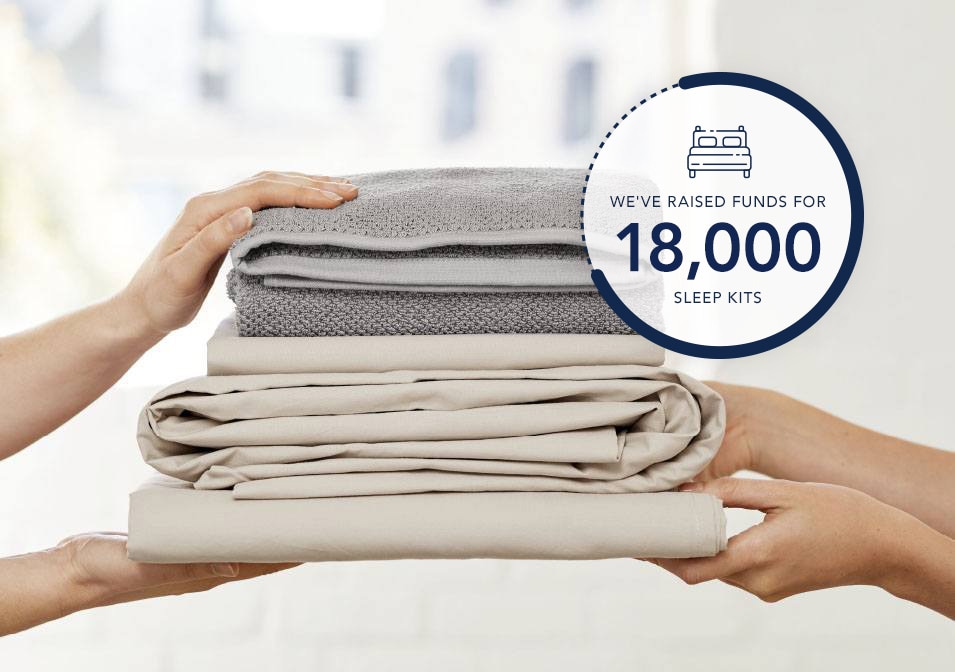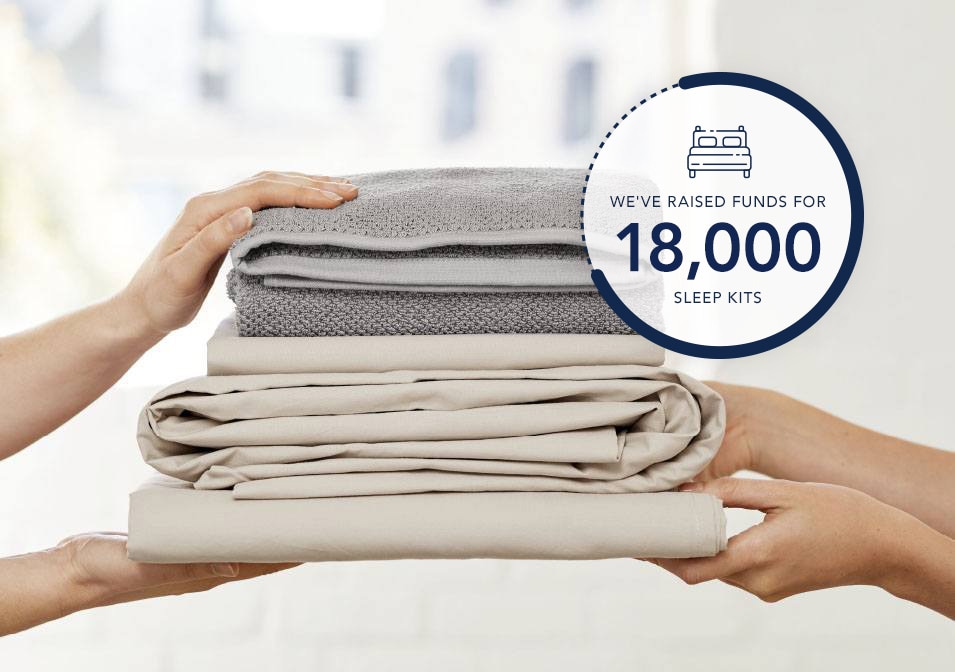 Donate & help to provide a sleep kit to someone in need